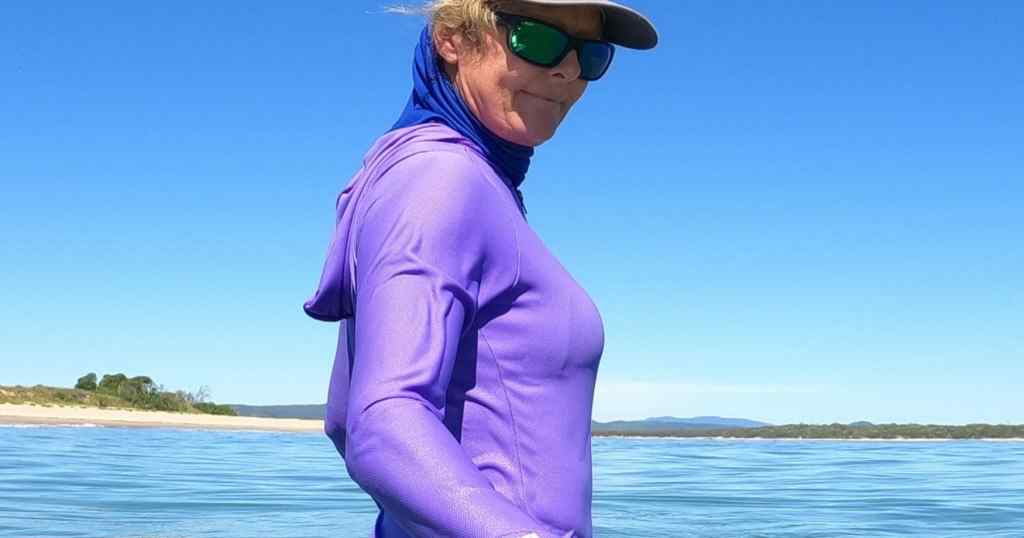 Wear it... Wet or dry

Loose fitting, Quick Drying. Look Cool, Be Cool, Stay Cool
SUN PROTECTION CLOTHING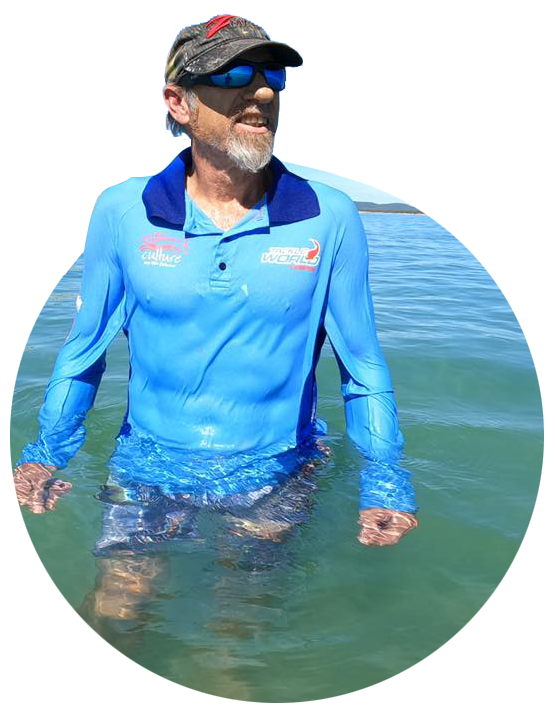 A word from Robbie!
Keen 'fishos', boaters and campers Robbie and Susan Wells were sick of the clothing options available that offered adequate sun protection. They decided to bring to you the only 100% Australian made 50+ UPF certified WetnDry Boating Fishing and outdoor Leisure shirt. Loose-fitting, flattering won't cling wet or dry, Supa Quik drying, Anti chaff, Self-wicking, wear in the water or in the sun, Boat, fish, canoe, kayak holidays, golf, cricket, camping, 4wding, jetski, garden
All Clothing is UPF50+ Certified
UV 50 Protection Activewear

Sandfly & Midgee Proof Clothing

High-Quality Fishing Gear Made For The Aussie Sun
Clothing Built for The Outdoors

Made in Australia for Australians
Sun2Sea – The Best UV Protective Clothing in Australia!
If you love spending your days in the Aussie sun, then you'll understand that it's more important than ever to look after your skin and keep it protected from the sun's harmful UV rays, because nothing kills a good time like a red blistering sunburn!
But that doesn't mean we want to compromise our lifestyles! No, we want it all. We want to be fishing one minute and swimming the next. We want an exhilarating ride on a speed boat and want to follow it up with a leisurely pub lunch.
We don't want to go home and change clothes before switching from sun to sea or back again!
That's why we created a quick-drying range of stylish sun protection clothing that adapts to your lifestyle, working both in the water and on the land.
Sun2Sea sun protection clothing offers superior UV protection clothing made for anyone who loves:
Fishing

Boating

Swimming 

Surfing

Camping

Hiking

Canoeing or kayaking

Golfing

Watching the cricket

Gardening

Yoga

Sitting outside at a café

And anything else outdoorsy!
Traditional Rashies VS Sun2Sea Sun Protection Clothing
Are these the same as rashies?
No! Rashies were invented in the 1970s to reduce the rashes associated with swimming and surfing. With the intensity of the sun's rays in Australia, rashies offer a long or half sleeve UV protected clothing option, but that's where our stories diverge.
Rashies are also clingy, restrictive, unflattering outside of the water and are very hot when they dry.
Why Choose From the Sun2Sea Sun Protection Clothing Range?
There are some key differences that make our Sun2Sea leisure shirt range quite superior.
As well as offering UV sun protection factor 50+, our leisurewear range is also:
Comfortable

Stylish and flattering

Loose-fitting (won't cling)

Moisture wicking to keep you cool

Seamless underarms

Lightweight
Durable
Midgee proof

Offers irinkanji, box jelly and Bluebottle protection
Can be worn wet or dry

Certified by ARPANSA

Made from high-performance 144 filament opaque microfiber fabric

Australian made


And available in a variety of colours
UV Sun Protection Clothing for the Whole Family
Sun2Sea created quality UPF 50+ sun protection clothing for the whole family.
Our range is suitable for the kids, parents, and grandparents. Designed to be loose-fitting, no one needs to be shy about wearing tight clothing. Our range is designed to make you feel comfortable both in and out of the water.
By investing in the right sun protection clothing, Australian sun-lovers can get on with the business of having fun without having to stop all the time to check if they need to reapply sunscreen. With our range, you'll have less exposed skin so less chance of accidental burns.
Perfect for Land AND Water!
Who has time to change for a quick dip in the sea? We designed our apparel to look good both in and out of the water. And of course, the material is quick-drying because no one likes to be sopping wet for an hour!
What Is UPF?
Short for Ultraviolet Protection Factor, UPF measures how much UVA and UVB radiation is blocked by fabric. Sun2Sea activewear is rated at 50+ UPF, which blocks about 98% of these cancer-causing rays when worn.
Trusted UV Protection Clothing Australia – ARPANSA Certified
The ARPANSA is the Australian Government's primary authority on radiation protection and nuclear safety. Our apparel is ARPANSA certified and entirely verifiable by local certifications.
So, you can wear our range knowing that you will be safe from the sun's rays when you wear our clothing correctly.
Browse through our range and grab your favourite colours for the whole family!
This error message is only visible to WordPress admins
Error: No connected account.
Please go to the Instagram Feed settings page to connect an account.